AA Metals has become the go-to for core distribution, procurement and logistics services when it comes to aluminum and stainless steel products, and CEO Dr. Jack Cheng is determined to run his business an industry leader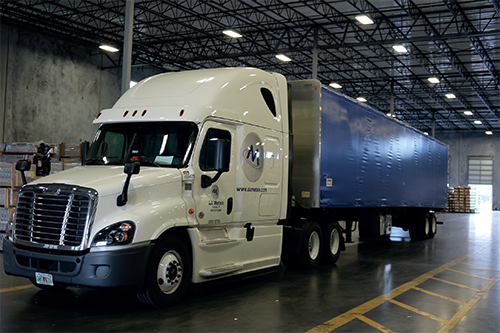 One of North America's largest master distributors of quality aluminum and stainless steel products, AA Metals, has made some impressive developments to improve its business, and ensure it remains a leader in the supply chain world. Dr. Jack Cheng, Founder, President, and CEO, established AA Metals in 2003, in Lexington, Kentucky. This was only a few years after he had moved to the US as an international student pursuing his second doctoral degree. Ever since, Jack has grown his company tremendously, so much so that over the last seven years, AA Metals has become recognized twice as one of the fastest growing US companies by Inc. magazine.
The company now serves over 500 customers across North, Central and South Americas and Europe, with a global supply network in Asia, South America, Europe and the Middle East. "Most of our customers are the metal distributors and service centers, and metal working business in the automotive, transportation, building and construction as well as the packaging industry. We also have some big original equipment manufacturers who purchase in large quantities regularly from us," Jack expresses.
How has he managed to achieve such distinguished success for his company? He shares that respecting suppliers and team members is his trade secret. "Everyone who is part of our network is crucial. The business we sustain with our suppliers and the culture we cultivate in our offices are my top priorities, and caring for both aspects is what has kept our business strong. Although the journey to getting here has not been easy, I feel very lucky to have such a great team, and they are what keeps us growing at a rapid pace. Everyone here is highly motivated and dedicated to working hard to achieve our goals.
"Another key trait to our success is that we understand the products that we are selling. I spent all my time in school studying aluminum and steel products, which has given me the expertise to ensure that our business is a leader in the metal industry. When we bring all these factors together, I think this is why AA Metals continues to succeed," Jack shares.
Continuing with his earlier mention of suppliers, Jack is delighted to be working in a business where he is exposed to companies and cultures across the world. This has taught him to be agile and accommodating when it comes to disruptions, and to ensure that communication remains a key practice to maintaining long-term relationships. "Every country has its own culture and way of conducting business. This is why open dialogue and discussions are so important. They help us ensure that everyone is on the same page.
"In addition to that, we also have people from different cultures working with us, which is why we have to be conscious of our abilities to communicate well. We seek open-minded people who respect our suppliers to work with us so that any problem we may come across can be solved with collaboration."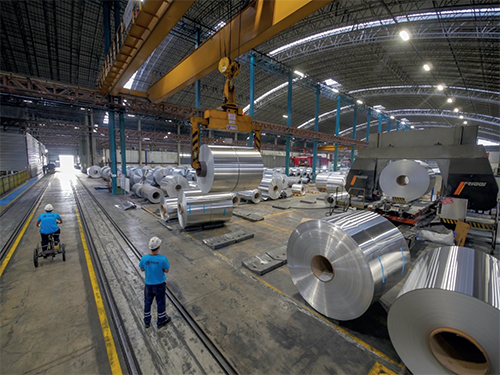 Fortunately, with these refined measures to provide excellent service, AA Metals was able to maintain its success during the Covid-19 pandemic. However, Jack does not dismiss the fact that the company fell prey to some of the consequences imposed by the global supply chain disruption. "I think all supply chains felt the hardships of the pandemic, and continue to do so. The truth is, this impact will be with us for some time, and all we can do is continue to work closely with our suppliers and customers. This requires a great deal of dedication and creativity to make sure that where possible, we are also solving problems within our capability until these issues settle down," shares Jack.
The capability to sustain and grow its operations is owed to AA Metal's two impressive facilities, which are in Turkey and Pennsylvania, US. In July of 2021, the company purchased a metal rolling plant now known as Chance Aluminum in Williamsport, PA in order to conduct business at a more local level. Jack shares how he is looking to recruit 100 employees and reach a revenue of $100 million with the new plant addition. "There is currently a massive aluminum shortage in the States, and I feel that the plant will brings us fantastic opportunities, as it is in close proximity to some of our biggest customers. This will help bring down costs, increase our efficiency, and make us a more dependable supplier and a proud employer in the local community."
Now, as Jack reflects on the trajectory of his business, his biggest goal in the near future is to reach a $1 billion turnover, which he is confident the company will achieve. To do so, there are new developments he is putting in place to keep the company growing. "Growth will always be at the forefront of our plans, and as we've discussed, there are plenty of measures in place to facilitate this. Above all, I want to ensure that we have a cohesive and dependable team, who enjoy working with AA Metals, because without them, none of this is possible. With this I feel that any goal we set for ourselves can be achieved.
"Next year, if I get the opportunity to speak with you again, I will be able to share the additional plans that are in store for AA Metals; I'm really excited about them as I feel that they will bring great prosperity for our business," Jack concludes.